Thank Your for Requesting Your Audio Book
Below is the Image to Click to get Your FREE Audio Version of my best selling book "Modus Vivendi - Your Life Your Way".
1. Please click on the IMAGE BELOW that takes you to go to the GOOGLE DRIVE file that contains the 16 part AUDIO VERSION of the book read by me, the Author.
2. THEN watch the Personality Quiz below and the MASTERCLASS SERIES so you can step more confidently into the fullness of who you really are.
3. And of course, take up the Special Offers to get your Personality Profile in this leading edge Coaching Methodology based on the latest Neuroscience of Human Potential. ENJOY
MASTERCLASS VIDEO 1 - SAY AND SEE THE REAL YOU
MASTERCLASS VIDEO 2 - RE-ENERGIZE WITH EMOTIONAL BALANCE
"This book is a wonderful page-turner, jam packed with life changing wisdom, the kind that personally I've been looking for for a long time.

Diana has a certain way of mixing heartwarming stories with real world strategies on how to find your true direction in life. I highly recommend this book to anyone who is at a crossroads, or has been searching for an epiphany to get them moving boldly in the right direction."

Andy O'Bryan, Copywriter, USA
"Easy to read, engaging and such helpful information. Easily identified myself and so did my eldest son. So useful to know that my 'preferences' are in fact 'needs' - and now recognized I can take responsibility for getting them met. I forsee this book becoming part of the core training for coaches, counselors,and therapists.
Essential reading for parents, teachers, and everyone who works with people, highly recommended for everyone who wants a better understanding of themselves and others, Excellent value."

Jasmine Sampson, Author, Transformational Coach, New Zealand
I read 23 personal development books this year and Modus Vivendi was, by far, the one that impacted my thinking, actions, and behaviors, more than all the others. Diana writes about a story, and puts you in the story, so I was visualizing myself, feeling the emotions, and thinking back to certain moments. This disrupted my usual left brain thinking, and changed my emotions and thinking to a degree that very few personal development books have done for me.
Do yourself a BIG favor and buy and read Modus Vivendi from front to back. You will be blessed."

Tom too tall Cunningham
Napoleon Hill Foundation Certified Instructor
2 Time Amazon #1 Bestselling Author in 3 countries
MWR Life Inspiration Ambassador
Founder of Journey To Success Radio
"This book completely transformed my life! Diana has a unique gift to be able to really show you how to live your own unique way in life.

Before I read this I didn't really understand myself or why I did (or didn't) live my life in a certain way. Now I am completely aligned and feel such a sense of relaxation in really knowing who I am and how to live my life.

Since then, so many things in my life changed.

My business has really taken off, I have met so many people that I am totally aligned with and I feel great in myself every day!"

Amazon Reader
"Diana's conversational tone and style feels like you are sitting down with her and having a friendly discussion rather than getting a lecture on making a life adjustment. The "Your Life Your Way" is key... nobody is going to do it for you.

I think anybody could get a benefit from Diana's prescription. She is well versed in putting forth a prescription that taps the individual's self motivation."

Amazon Reader
"Wow - what an easy read that takes you on a journey through life and brings you home to who you really are and what needs and passions are. As soon as I got my hands on this book I was compelled to journey through it one chapter after another over the 7 days and now have a journal of the exercises completed as my reference moving forward.

Am looking forward to learning more about your coaching Diana and reading future books."

Belinda Bronjewski, Health Coach, UK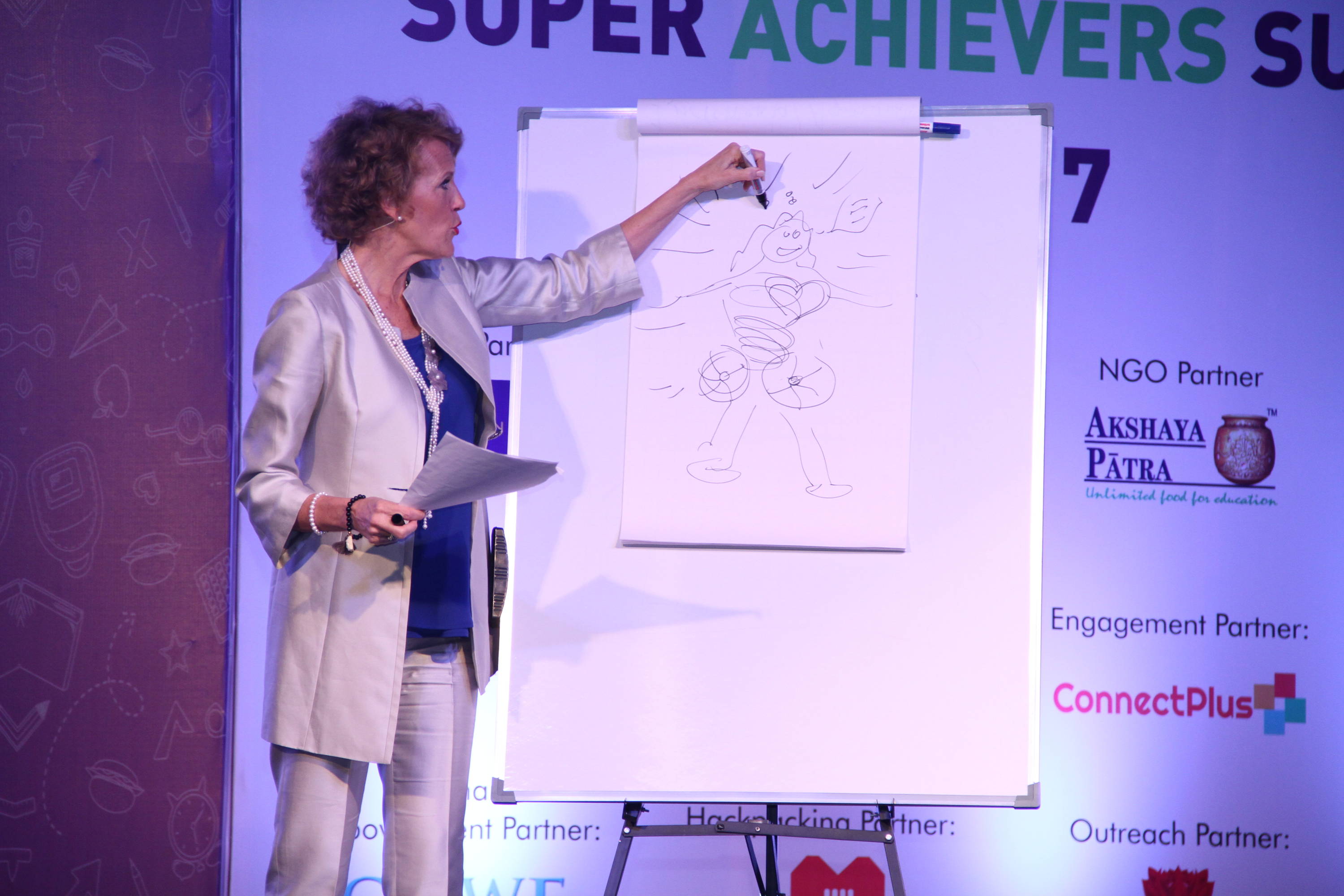 Diana Dentinger is the Creator of the Your Life Your Way Coaching Methodology and Author of the life changing book called Modus Vivendi - Your Life Your Way.
An innovative Change Maker and influential Thought Leader, Diana is a Pioneer in spirit, exploring and finding Solutions to Human Behavior issues at work like low job performance, lack of motivation and burnout; and for rapid, long lasting Personal Growth like Self Confidence, Realization & Fulfillment.
 
As a trendsetter, she differentiates herself from traditional Corporate Trainers and Coaches, bringing lightness, play and metaphor creation into Strategic Success Planning as well as profound Science & Spirituality. Her own proprietary Personality & Needs Profile¸ is fruit of 20 years of rigorous research, study with top European Behaviour Experts and completion of her Education as a Neurobiology therapist for Psychosomatic Illnesses. Living in Europe since 1984, she raises her 4 children in Italy.

Diana drastically shortens the time for you to get results by getting you to Know Who You Are. She is the top specialist in Personality, Performance, Key Word Coding to Shift Behavior, Symbology and Etymology. She has been seen on over 200 major media channels such as ABC, NBC, CBS, Fox News, The Boston Globe and Miami Herald for her inspirational work with Executives and Entrepreneurs in her "Women of Meaning" project of "Find Meaning to Find Yourself".
She is a Best Selling Author with her book and as a featured contributor to the books "Journeys to Success", "Be More Do More", "Pure Genius", "Here's How I Did It".